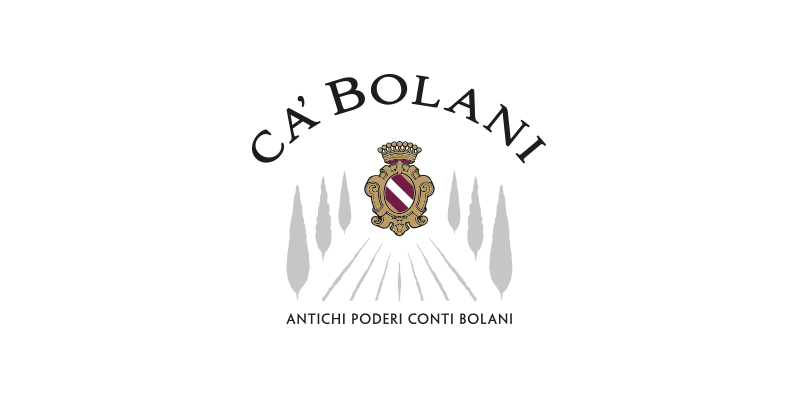 "A Garden of Vines"
999 cypress trees line the Ca' Bolani estate encasing a flourishing biodiversity. The estate is located in the Friuli Region of Aquileia, where viticulture was first introduced during the Roman era. Here vines benefit from a wide range of temperatures such as warm summer sea breezes and the cool shade of the Alps. Meanwhile, the soil of Ca' Bolani diversifies even further as its composition changes entirely from clay and gravel to sand when sloping towards the sea. The estate boasts many different varietals which all thrive in a garden like environment and are all characterised by strong aromas.
ESTATE
Name: The Ca'Bolani estate is named after the noble Bolani Family and is conveniently located on Bolani Road.
Location: The estate is situated in the north-eastern district of Aquileia in Cervignano del Friuli, which lies between the Alps and the Adriatic Sea. The estate is approximately two hours from Venice and has roughly 900 hectares, 550 of which are planted in vines.
Elevation: Sea level.
Soil: Clay vein and alluvial gravel with good drainage.
Climate: similar climate to that of Bordeaux, France and Napa Valley, CA; 4°C – 5°C in winter and 30°C – 32°C in summer
Training System: Spurred Cordon, Guyot, and Double Tuscan Capovolto
Varietals: Glera, Pinot Grigio, Pinot Bianco, Tocai Friulano, Traminer Aromatico, Sauvignon, Chardonnay, Müller Thurgau, Merlot, Cabernet Sauvignon, Refosco dal Peduncolo Rosso
HISTORICAL NOTES
Ca'Bolani is located in Friuli at the heart of the Aquileia DOC appellation. The property includes the Molin di Ponte and Ca'Vescovo estates, whose roots date back to the 16th century. The noble Bolani family originally owned the property. Their most influential family member, Domenico Bolani, was the prosecutor for the Venetian Republic in Friuli. In 1970, the Zonin family acquired Ca'Bolani, bringing it to the forefront of winemaking in the region. With 1,500 acres of vineyards, it is the Zonin family's largest property and the largest single vineyard in Friuli.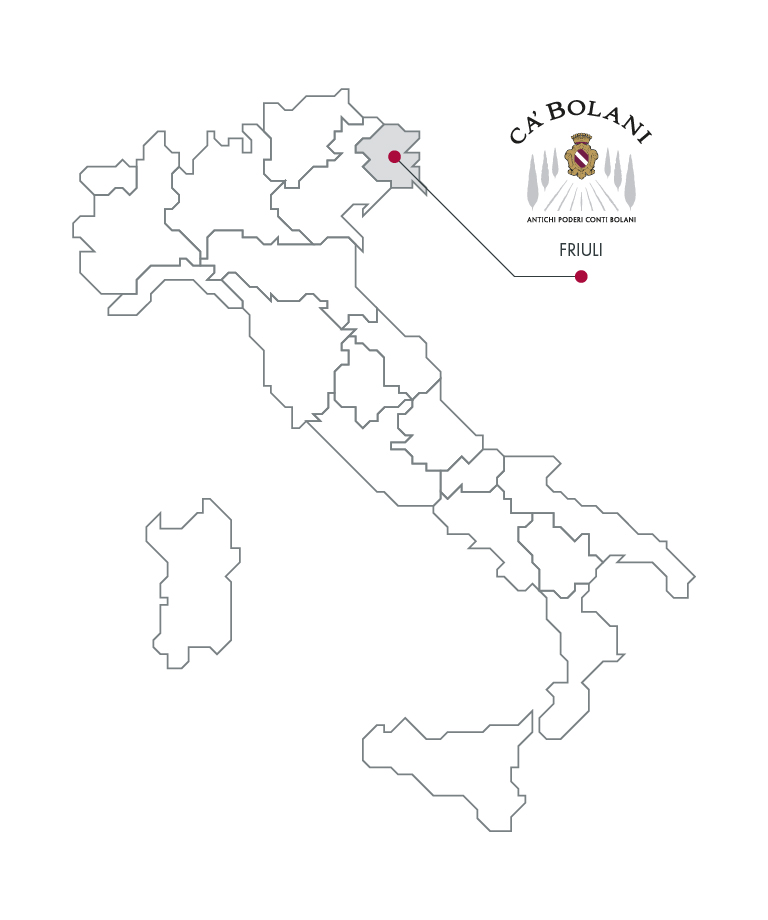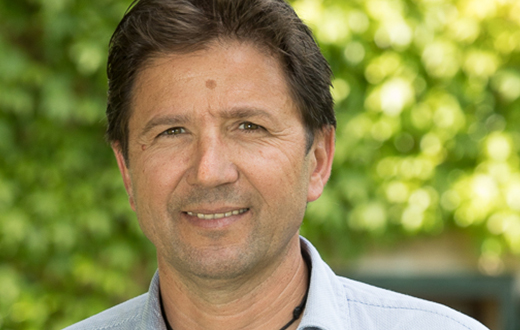 winemaker
Roberto Marcolini