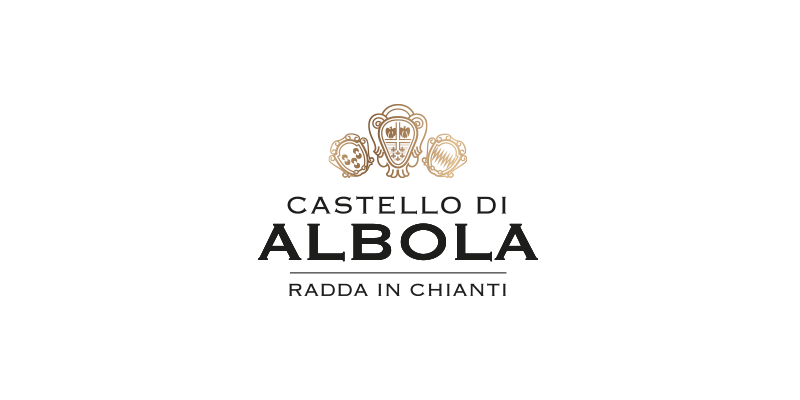 Steeped in history, Castello di Albola can trace its ownership back to the 12th century and has passed through the hands of some of Tuscany's most important and infuential noble families. The estate's goal is to maintain this style and level of quality, so that their wines reflect the authenticity of their historic cellars, where one can find fine wines that have been ageing for decades and yet still have a taste of almost unreal freshness. Castello di Albola captures the essence of the Sangiovese variety with its often subtle and austere tones, capable of delighting all those who care to unlock its fascinating secrets.
ESTATE
Varietals: Sangiovese, Cabernet Sauvignon, Chardonnay, Malvasia, Trebbiano Toscano.
Name: Castello d'Albola is the name of the castle in the village of Albola.
Location: The Estate is located on the highest hills of Radda in Chianti, a medieval town in the heart of the Chianti Classico DOCG appellation. There is a total of 900 hectares, 125 of which are dedicated to vines.
Elevation: 350m – 650m above sea level.
Soil: clay and limestone, with good drainage.
Climate: Continental, 4°C – 5°C in the winter and 30°C in the summer.
Training System: Tuscan double bend.
HISTORICAL NOTES
The Castello d'Albola Estate is situated in Radda at the heart of the Chianti Classico DOCG appellation, where the legacy of grape cultivation dates back to the time of the Etruscans. The Acciaiuoli family commissioned the estate to plant its lofty vineyard in Chianti Classico in the 15th century as a symbol of their high status. Over the centuries, many noble Tuscan families have owned the property, and the estate has earned various accolades for its wines. In 1979, the Zonin family acquired Castello d'Albola promising to uphold the estate's excellence for future generations. The wines produced in Castello d'Albola have earned the iconic "Gallo Nero" symbol from the Chianti Classico Wine Consortium, which guarantees the highest standards in winemaking.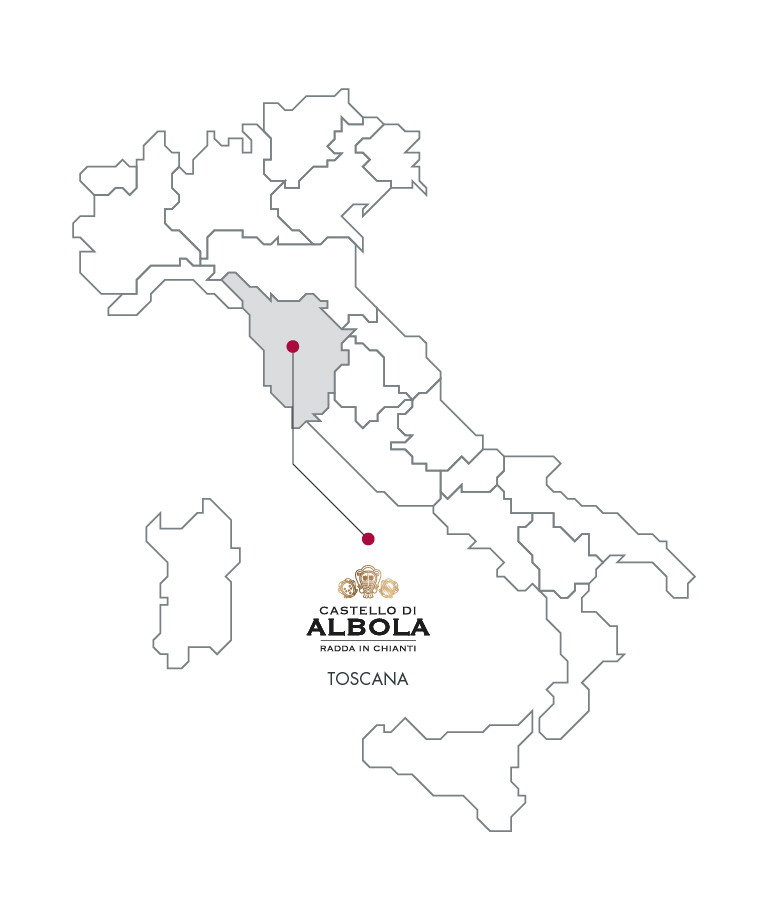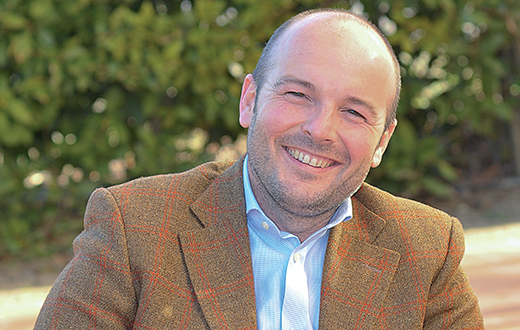 winemaker
Alessandro Gallo