WineCritics
92 Points - Ed. 2020
91 Points - Ed. 2020
94 Points - Ed. 2020
94 Points - Ed. 2020


International Wine Challenge
90 Points - Ed. 2019


Sommeliers Choice Awards
90 Points - Ed. 2019


Tony Wood Italian Wine
96 Points - Ed. 2019


Melbourne International Wine Competition
Gold Medal - Ed. 2019


Asia Wine Trophy
Gold medal - Ed. 2019


Bibenda
5 Grapes - Ed. 2020
5 Grapes - Ed. 2019
5 Grapes - Ed. 2018


Decanter
90 Points - Ed. 2020
90 Points - Ed. 2018
93 Points - Ed. 2018


Decanter World Wine Awards
91 Silver Medal - Ed. 2019
90 Silver Medal - Ed. 2019
90 Silver Medal - Ed. 2019
96 Gold Medal - Ed. 2018
94 Silver Medal - Ed. 2018


Merano Wine Festival - Wine Hunter Award
Gold Award - Ed. 2018


Meininger Magazine
90 Points - Ed. 2018
90 Points - Ed. 2018
91 Points - Ed. 2018
92 Points - Ed. 2018
92 Points - Ed. 2018
90 Points - Ed. 2018


Vinum
17 Points - Ed. 2018


Winemaker's Challenge International Wine Competition
91 Gold Medal - Ed. 2017


Italy Harpers Wine Stars 2017 Awards
4 Stars - Ed. 2017


Falstaff
93 Points - Ed. 2020
93 Points - Ed. 2020
92 Points - Ed. 2019
92 Points - Ed. 2018
90 Points - Ed. 2017


JancisRobinson.com
17+ Points - Ed. 2020
17+ Points - Ed. 2020
17 Points - Ed. 2020
16.5 Points - Ed. 2018
16.5 Points - Ed. 2018
16.5 Points - Ed. 2017
17+ Points - Ed. 2017
17 Points - Ed. 2017
17 Points - Ed. 2016
16.5 Points - Ed. 2015
17 Points - Ed. 2015
17 Points - Ed. 2015
16.5+ Points - Ed. 2014


Los Angeles International Wine Competition
93 Gold Medal - Ed. 2016


Vinitaly International 5 Star Wines Award
92 Points - Ed. 2018
90 Points - Ed. 2016


Guida Essenziale ai Vini d'Italia - Doctor Wine
96 Points - Ed. 2017
95 Points - Ed. 2016
95 Points - Ed. 2015


Luca Maroni Annuario
90 Really excellent wine - Ed. 2015


Touring Club. Vini Buoni d'Italia
Crown - Ed. 2020
4 Stars - Ed. 2018
4 Stars + Crown - Ed. 2017
4 Stars + Crown - Ed. 2016
4 Stars - Ed. 2016
4 Stars - Ed. 2015


Vignaioli e vini d'Italia
Suggested wine Ed. 2015


Mundus Vini
Gold Medal - Ed. 2019
Gold Medal - Ed. 2016
Gold medal - Ed. 2015
Gold medal - Ed. 2015


Weinwelt
90 Points - Ed. 2015


Selection Mondial Des Vins Canada
Gold medal - Ed. 2015


Critics Challenge Wine Competition
94 Platinum medal - Ed. 2015


L'Espresso. I Vini d'Italia
5 Bottles - Ed. 2015
5 Bottles - Ed. 2015
5 Bottles - Ed. 2014


Ultimate Wine Challenge
90 Excellent. highly recommended - Ed. 2014
90 Excellent. highly recommended - Ed. 2014


JamesSuckling.com
95 Points - Ed. 2019
90 Points - Ed. 2019
90 Points - Ed. 2019
91 Points - Ed. 2018
93 Points - Ed. 2018
94 Points - Ed. 2018
94 Points - Ed. 2018
93 Points - Ed. 2016
92 Points - Ed. 2016
90 Points - Ed. 2016
91 Points - Ed. 2015
91 Points - Ed. 2014


Wine Advocate - Robert Parker
93 Points - Ed. 2017
91 Points - Ed. 2017
90 Points - Ed. 2017
91 Points - Ed. 2017
92 Points - Ed. 2014
92 Points - Ed. 2014


Vinous
91+ Points - Ed. 2014


San Diego International Wine Competition
89 Gold medal - Ed. 2014
Gold medal - Ed. 2013


Concours Mondial de Bruxelles
Gold medal - Ed. 2013


San Francisco International Wine Competition
Double gold medal - Ed. 2012


Berliner Wein Trophy
Gold Medal - Ed. 2016
Gold Medal - Ed. 2016
Gold Medal - Ed. 2016
Gold medal - Ed. 2015
Gold medal - Ed. 2015
Gold medal - Ed. 2014
Gold medal - Ed. 2013
Gold medal - Ed. 2011
Gold medal - Ed. 2010


Ultimate Beverage Challenge
90 Excellent - Ed. 2010


Wine Spectator
92 Points - Ed. 2020
91 Points - Ed. 2020
93 Points - Ed. 2020
92 Points - Ed. 2019
90 Points - Ed. 2019
95 Points - Ed. 2019
91 Points - Ed. 2017
90 Points - Ed. 2017
92 Points - Ed. 2017
93 Points - Ed. 2017
90 Points - Ed. 2015
90 Points - Ed. 2015
Top 100 List 2015 - #46 90 - Ed. 2015
90 Points - Ed. 2010
91 Points - Ed. 2010


Gambero Rosso Vini d'Italia
Glasses (red) - Ed. 2020
3 Glasses - Ed. 2019
3 Glasses - Ed. 2018
3 Glasses - Ed. 2017
3 Glasses - Ed. 2016
3 Glasses - Ed. 2015
2 Glasses (red) - Ed. 2015
3 Glasses - Ed. 2014
3 Glasses - Ed. 2013
2 Glasses (red) - Ed. 2012
2 Glasses (red) - Ed. 2010
2 Glasses (red) - Ed. 2009


I vini di Veronelli
3 Stars - Ed. 2020
3 Stars - Ed. 2020
3 Stars - Ed. 2019
3 Stars - Ed. 2018
3 Stars - Ed. 2015
3 Stars - Ed. 2014
3 Stars - Ed. 2014
3 Stars - Ed. 2013
3 Stars - Ed. 2013
3 Stars - Ed. 2012
3 Stars - Ed. 2011
3 Stars - Ed. 2009


Wine Enthusiast
94 Points - Ed. 2020
92 Points - Ed. 2020
91 Points - Ed. 2020
91 Points - Ed. 2020
91 Points - Ed. 2017
90 Points - Ed. 2017
91 Points - Ed. 2016
91 Points - Ed. 2016
91 Points - Ed. 2015
90 Points - Ed. 2015
93 Points - Ed. 2015
90 Points - Ed. 2015
90 Points - Ed. 2014
91 Points - Ed. 2013
90 Points - Ed. 2009
91 Points - Ed. 2004

Chianti Classico
APPELLATION
Chianti Classico DOCG
AREA
Radda in Chianti (Siena)
GRAPES
95% Sangiovese 5% Canaiolo
ALCOHOL LEVEL
13% vol
BOTTLE SIZE
375 ml - 750 ml 1500 ml - 3000 ml
VINIFICATION AND AGEING
The grapes are picked by hand and then vinifi ed with great care, using the traditional method of fermentation in the presence of the skins so as to highlight the strong personality conferred by the soils of Radda in Chianti. After the malolactic fermentation, the wine matures in Slavonian oak casks for 12 months.
COLOUR
Ruby-red tending towards garnet.
BOUQUET
Elegant, with delicate scents of violets.
FLAVOUR
Well-balanced and dry, with good structure and a velvety texture.
SERVING TEMPERATURE
Serve at 16° - 18° C. (61° - 64° F.)
FOOD MATCHES
It is a perfect accompaniment for the richlyfl avored dishes of the traditional Chianti cuisine, as well as for grilled meats and aged cheeses.
THE ESTATE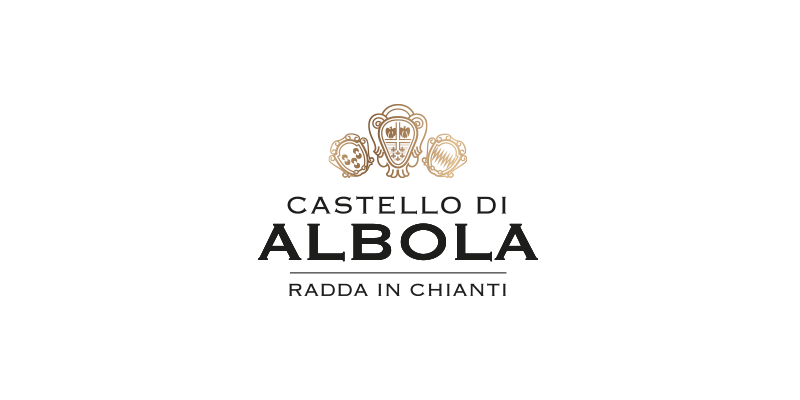 READ MORE