Bibenda
5 Grapes - Ed. 2020


WineCritics
94 Points - Ed. 2020


Decanter World Wine Awards
91 Silver Medal - Ed. 2019


Merano Wine Festival - Wine Hunter Award
Gold Award - Ed. 2018


Meininger Magazine
92 Points - Ed. 2018


Vinum
17 Points - Ed. 2018


Wine Spectator
90 Points - Ed. 2017


Touring Club. Vini Buoni d'Italia
Crown - Ed. 2020
4 Stars + Crown - Ed. 2016


Gambero Rosso Vini d'Italia
3 Glasses - Ed. 2016
3 Glasses - Ed. 2015


Guida Essenziale ai Vini d'Italia - Doctor Wine
96 Points - Ed. 2017
95 Points - Ed. 2016
95 Points - Ed. 2015


Luca Maroni Annuario
90 Really excellent wine - Ed. 2015


Berliner Wein Trophy
Gold Medal - Ed. 2016
Gold medal - Ed. 2015


Weinwelt
90 Points - Ed. 2015


Wine Enthusiast
94 Points - Ed. 2020
93 Points - Ed. 2015
90 Points - Ed. 2015


JancisRobinson.com
17 Points - Ed. 2015
17 Points - Ed. 2015


JamesSuckling.com
95 Points - Ed. 2019
94 Points - Ed. 2018
93 Points - Ed. 2016
91 Points - Ed. 2014


Wine Advocate - Robert Parker
90 Points - Ed. 2017
92 Points - Ed. 2014


Vinous
91+ Points - Ed. 2014


I vini di Veronelli
3 Stars - Ed. 2020
3 Stars - Ed. 2019
3 Stars - Ed. 2018
3 Stars - Ed. 2015
3 Stars - Ed. 2014
3 Stars - Ed. 2013

Il Solatio
APPELLATION
Chianti Classico Gran Selezione DOCG
AREA
Radda in Chianti (Siena), the Chianti Classico area
GRAPES
100% Sangiovese
ALCOHOL LEVEL
13% Vol
BOTTLE SIZE
750 ml - 1500 ml
TYPE OF SOIL
The Solatio owes its name to the steep and stony south-east facing slopes which, at 600 metres above sea level, overhang Castello d'Albola. The soil is constituted entirely of highly porous Marl and Alberese rock fragments giving it low fertility levels.
TRAINING SYSTEM
Spurred cordon.
PLANT DENSITY
5,000 vines per hectare. The vines are 10 years old.
YIELD
5,000 kg. of grapes per hectare.
VINIFICATION AND AGEING
This pure Sangiovese must results from a simple and traditional red wine vinifi cation process which includes three weeks' maceration with their skins and seeds. Once maceration and malolactic fermentation has been completed, the wine is matured in Allier oak barrels for 14 months followed by a long aging process in the bottle. The union of terroir and tradition has allowed us to achieve the truest expression of the Sangiovese di Radda, a wine of great fi nesse and character.
THE ESTATE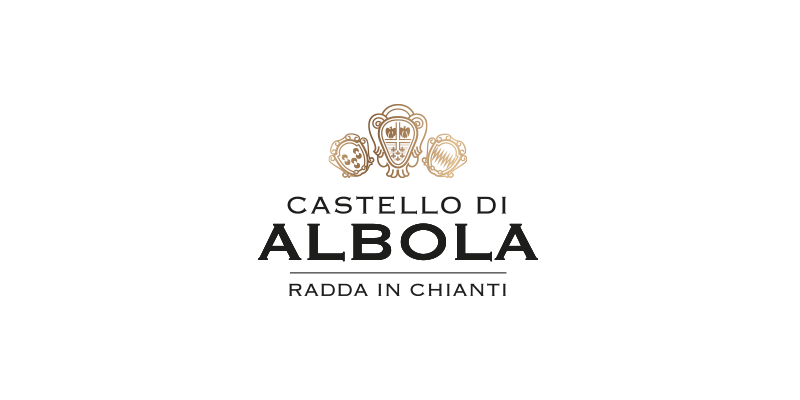 READ MORE